Together with YAM (Yellowstone Art Museum) and the brainchild of noted photographer and filmmaker Harry Sandler (1994 - 2017), we had a desire to bring the daily activities of a working ranch into focus with an eye on the twenty-first century methods.
This exhibit focused on four themes that highlight values of the ranch that heavily influence Audia's corporate values.
The Cowboy Way
The Cowboy Way means respecting your elders, taking care of your family and your animals, working hard, and being a gentleman. After a long time on the ranch, you learn to anticipate problems before they happen.
Failure
Never allow failure to overpower your life. If you fall off your horse, you get back up, dust off your jeans and get back on.
Family & Community
There is a sense of belonging that extends across the Yellowstone Valley ranching community; it includes one's immediate family, extended family, neighbors and friends. Building and maintaining a community takes a considerable time and effort. Out here, you learn that if something needs to be done, you can't expect that someone else will take care ot it. You do it yourself and you ask your neighbors to help. It breeds both a sense of self-reliance and inter-dependence.
Work Ethic
Work hard. When you live on a ranch, there's a teachable lesson in every moment, often conveyed by a gentle but firm voice, listening, watching, and doing. You might wonder what that horse is telling you when he folds back his ears or what's to be done to properly care of the horses after a long day's ride. How do you best store tack in the barn? What's the best way to repair a split piece of barbed wire or replace a fencepost? How do you lasso that calf and tighten the rope in a way that firmly holds the calf but doesn't hurt it? If no one tells you, you watch closely and you learn. You ask questions. Lessons learned well are rewarded.
*Rough & Tumble, Smoke & Rope was a limited run exhibition and is no longer shown at the Yellowstone Art Museum.
A working cowboy in these parts knows what it is like to get up early, saddle a horse and set out to look for a newborn calf before the sun rises in the east.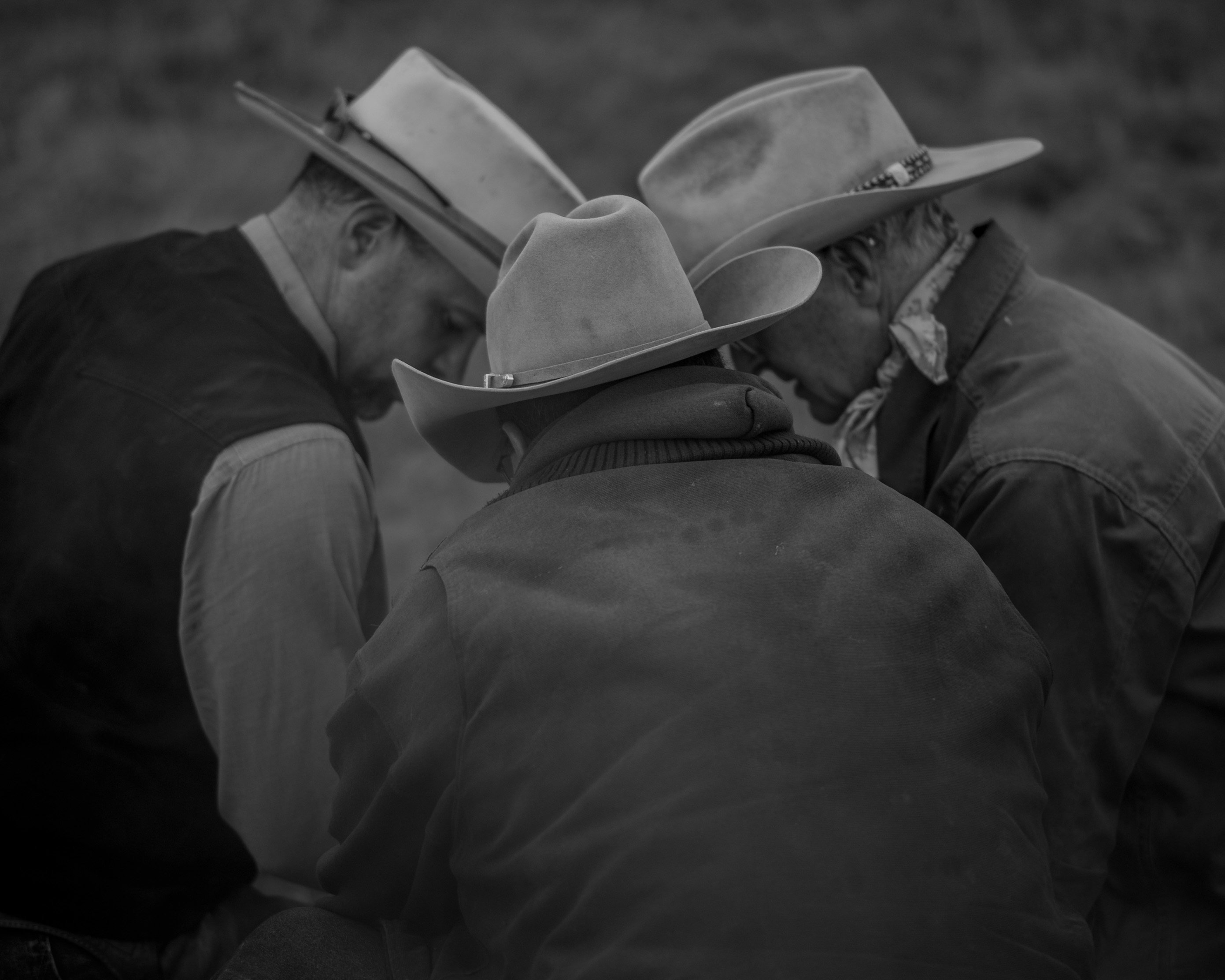 Cowboy Huddle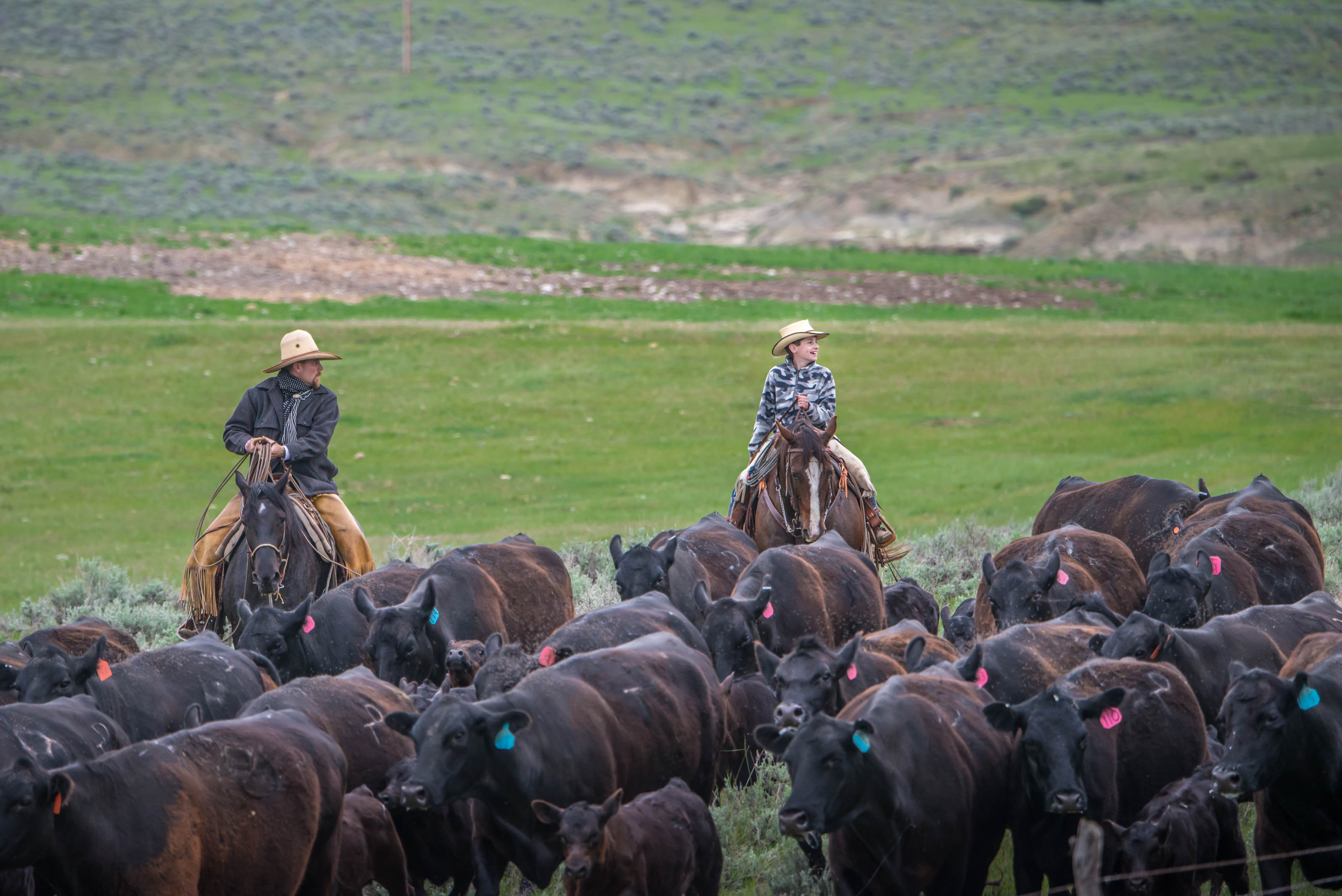 Bring 'em Home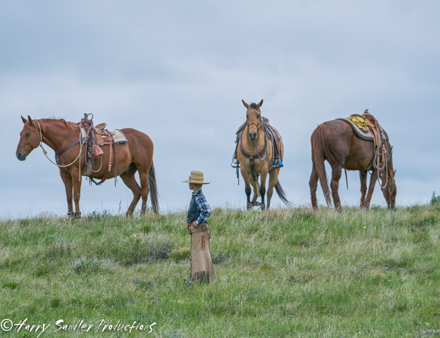 Cowboy Dreams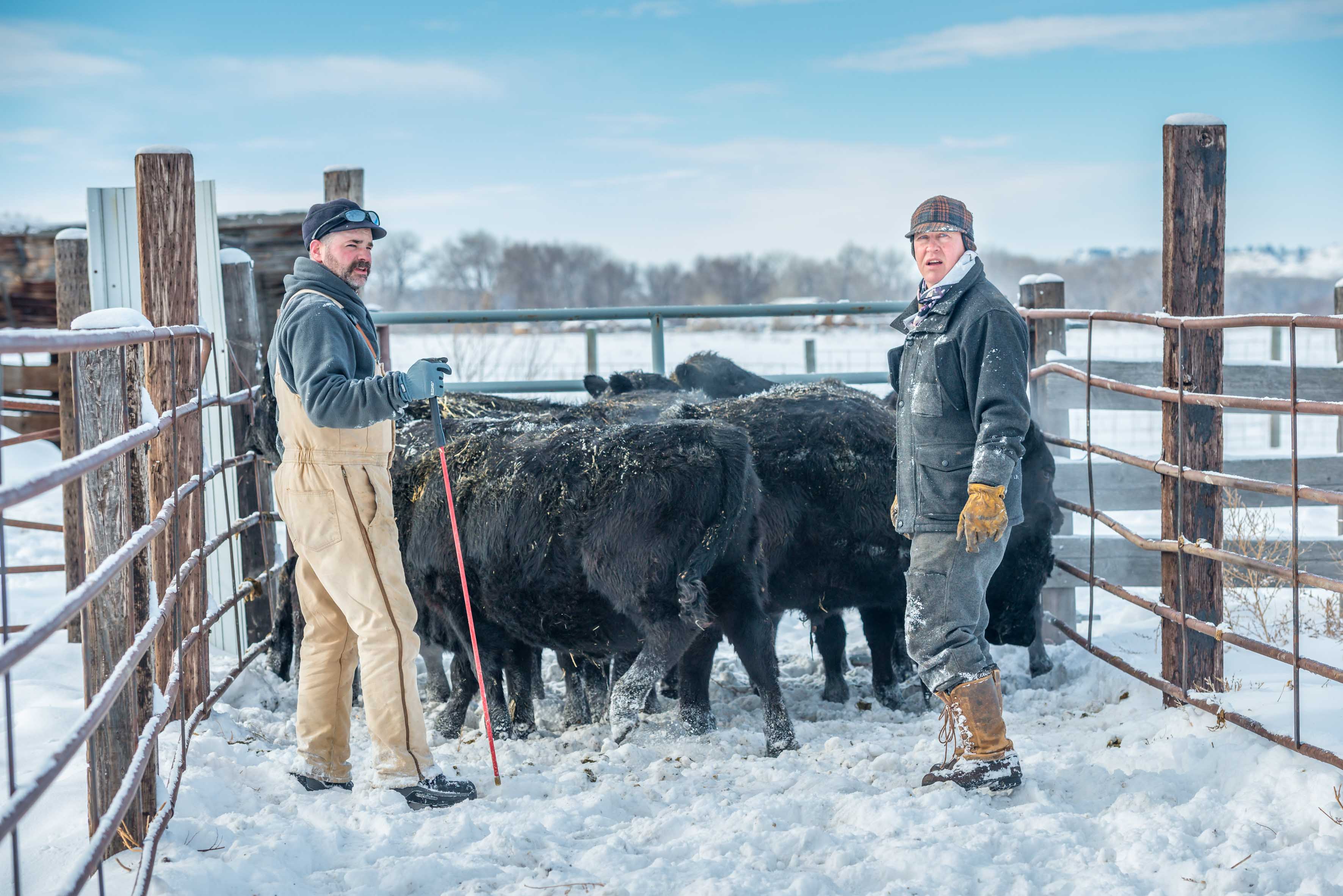 A Rancher's Work is Never Done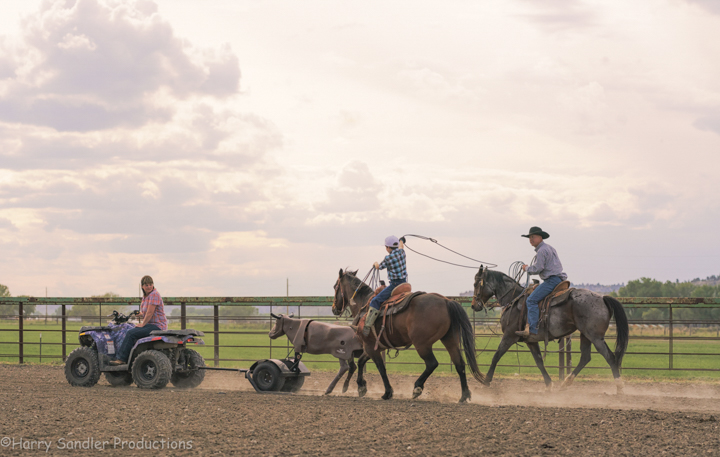 Practice, Practice, Practice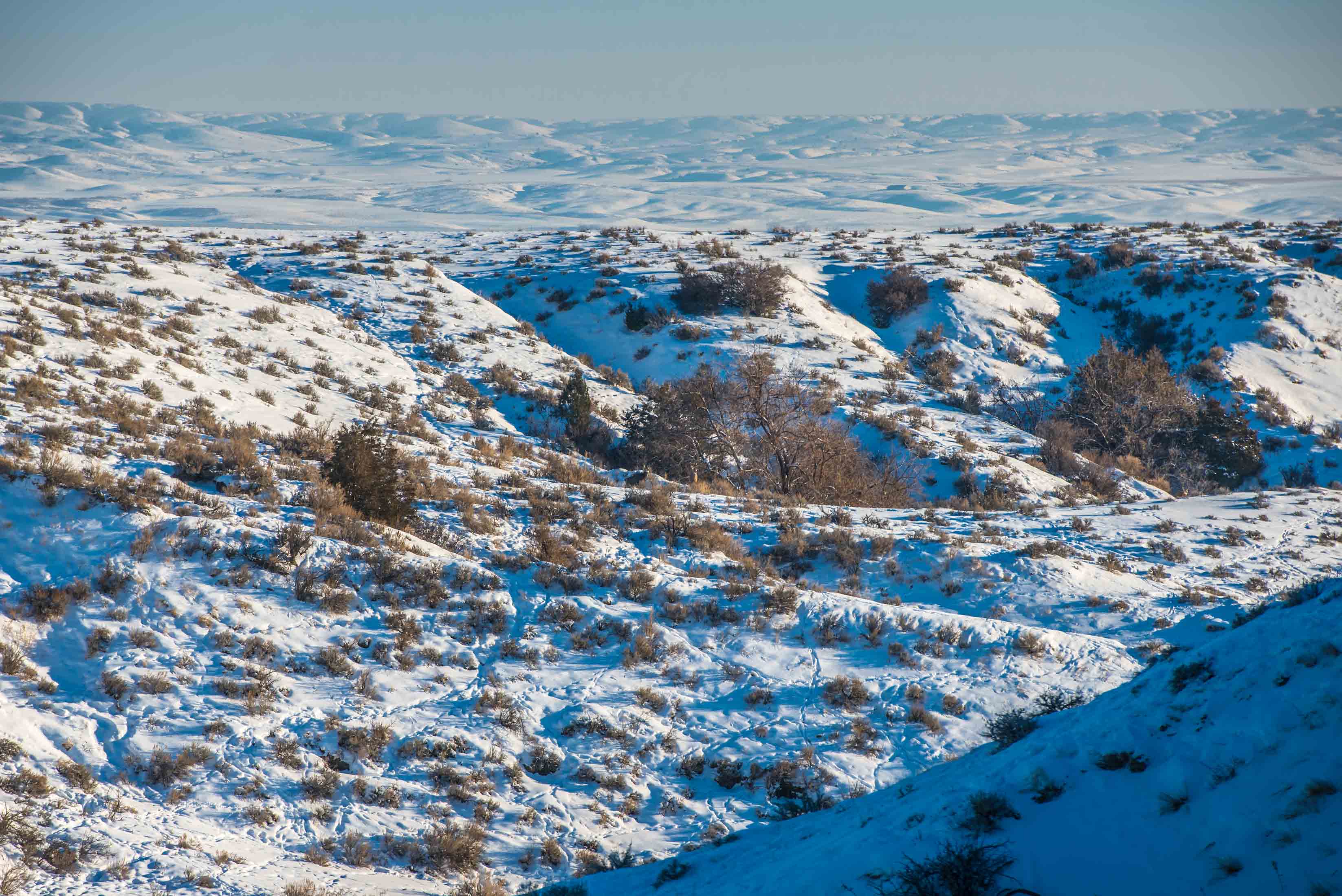 Montana Winter: Winter Range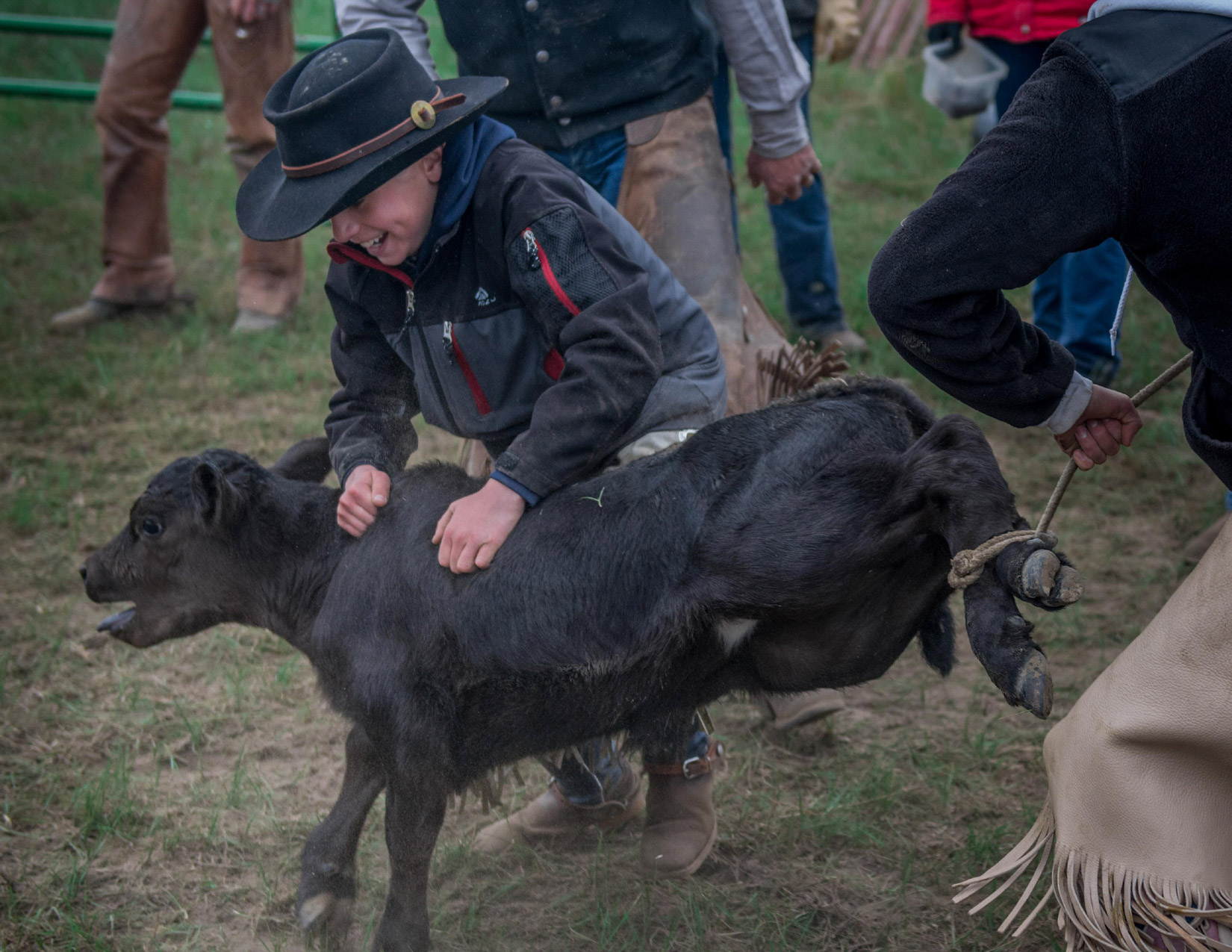 Stay With It, Cowboy!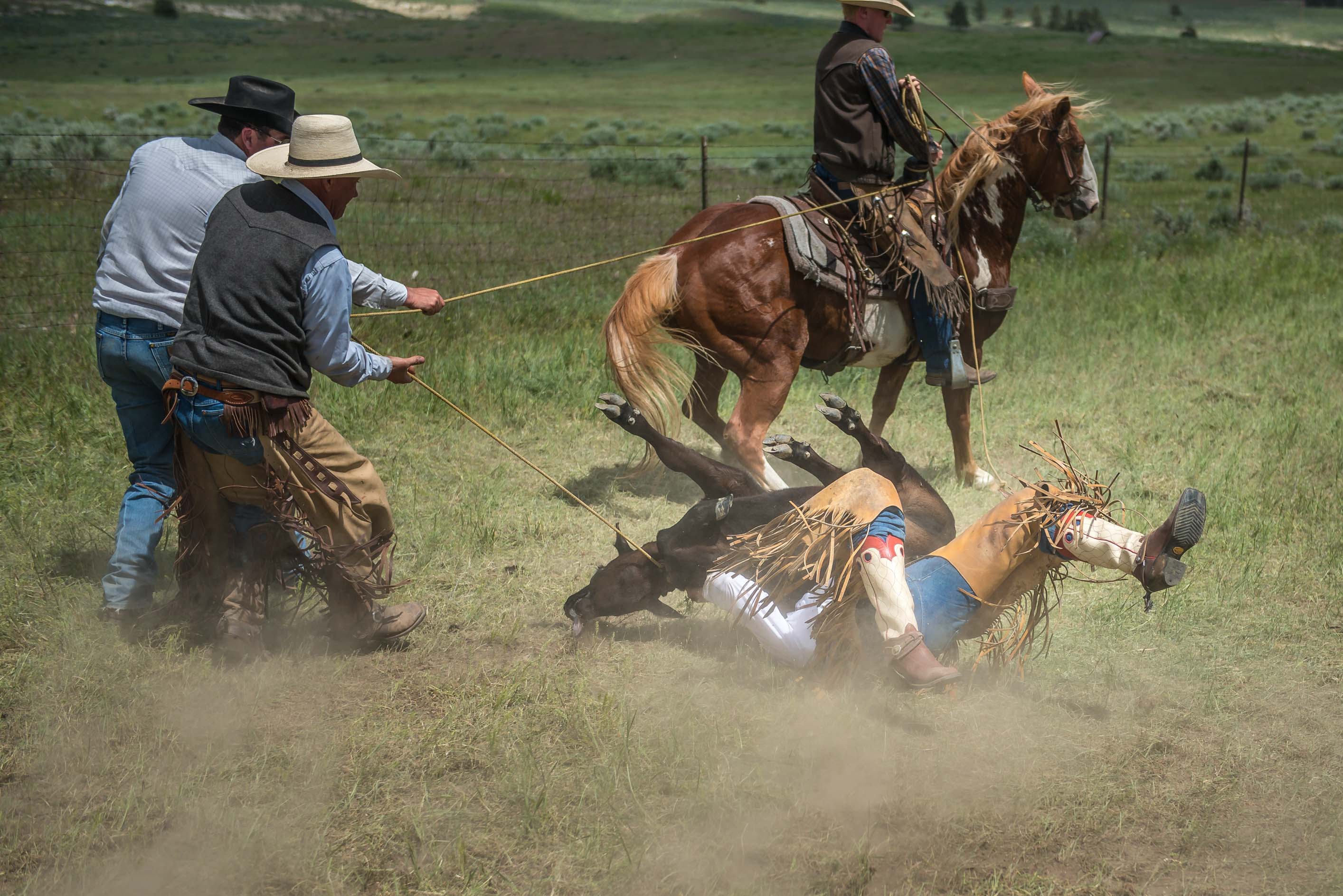 Cowboy Scramble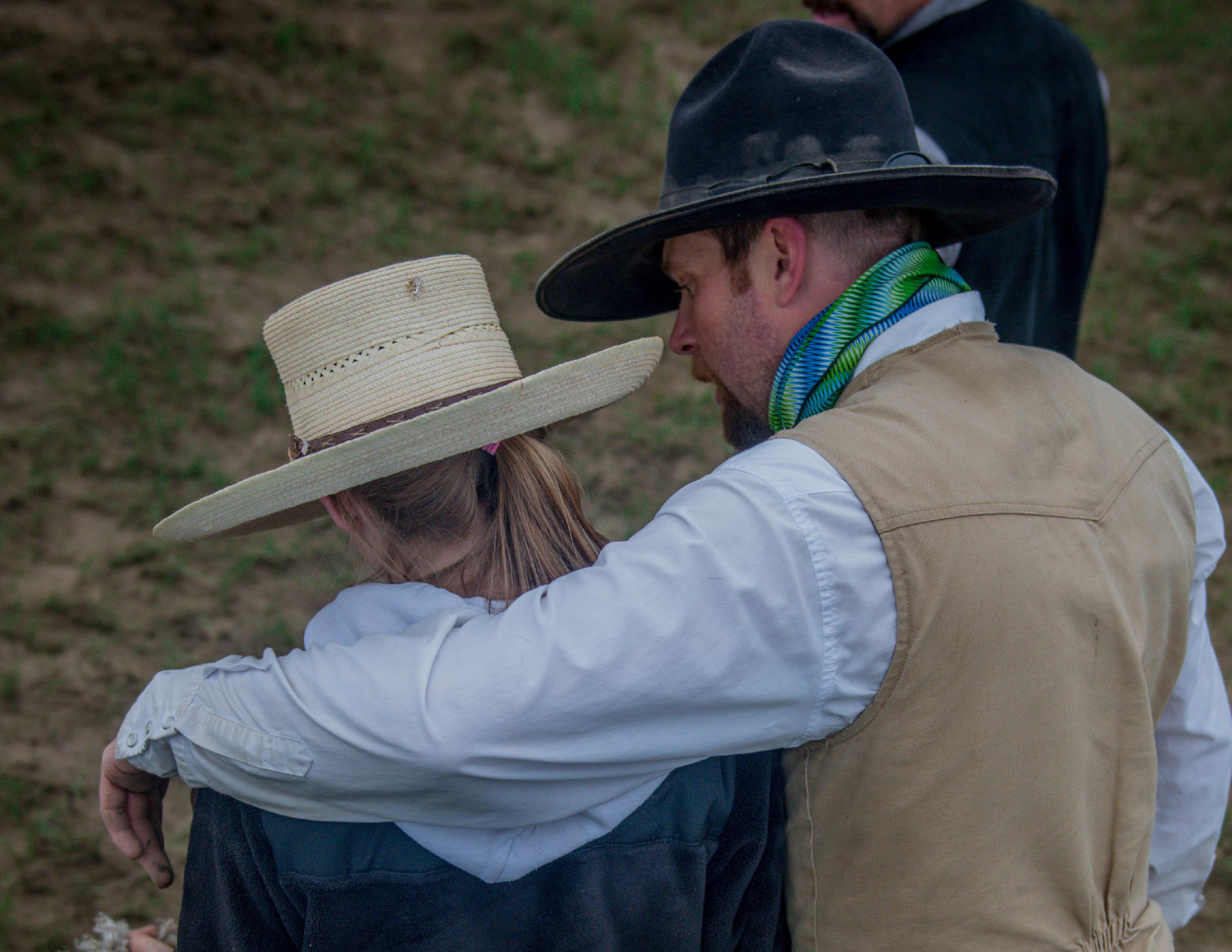 Implicit Trust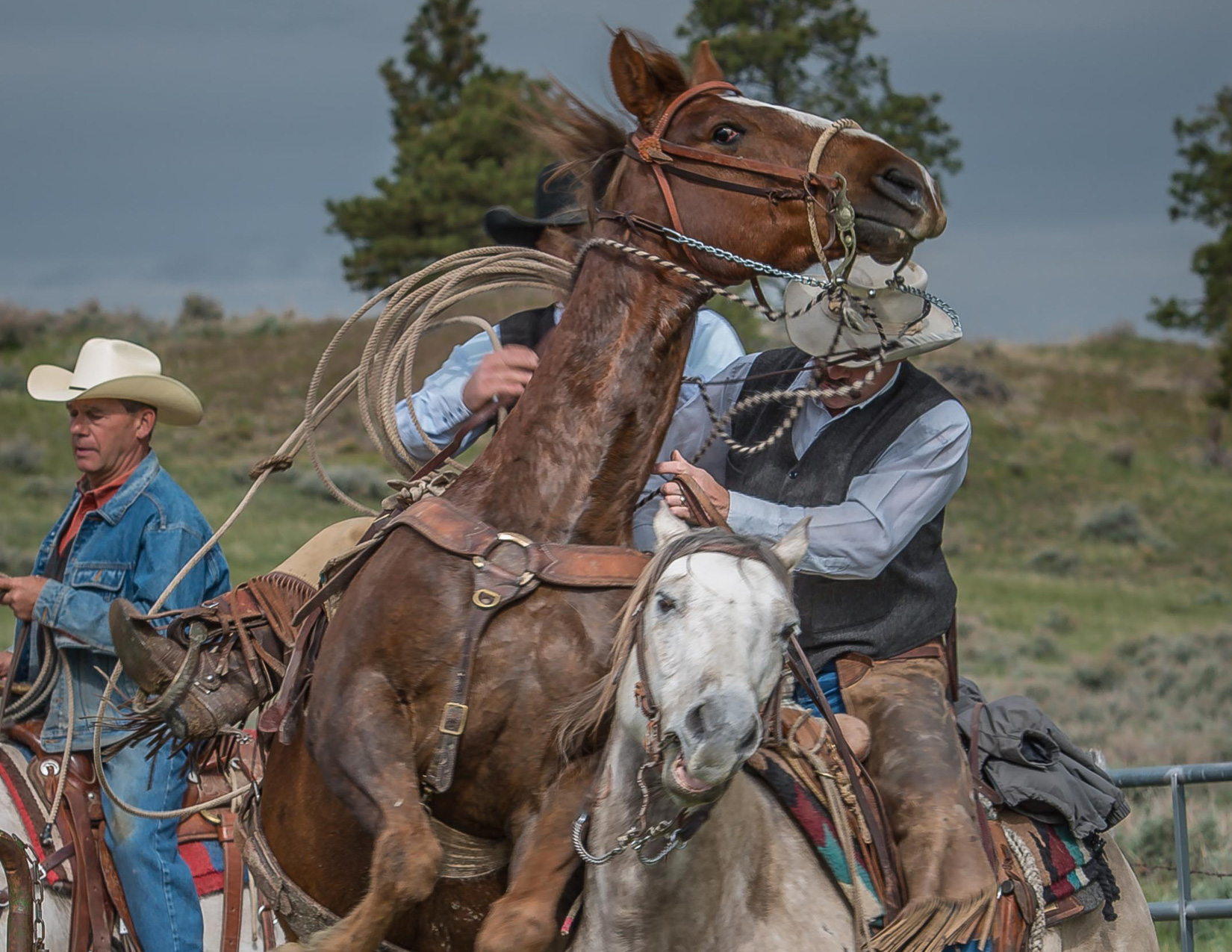 Rough and Tumble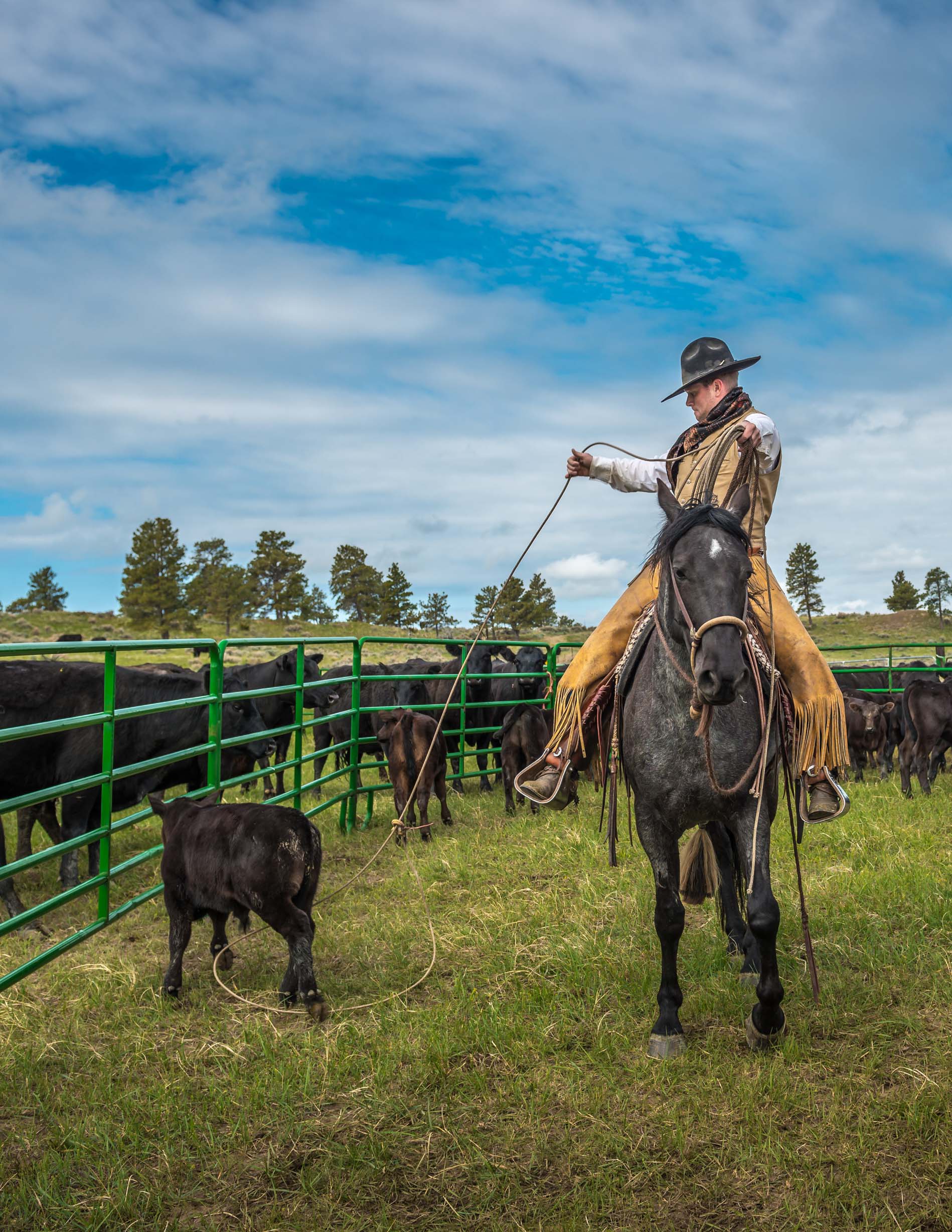 Just So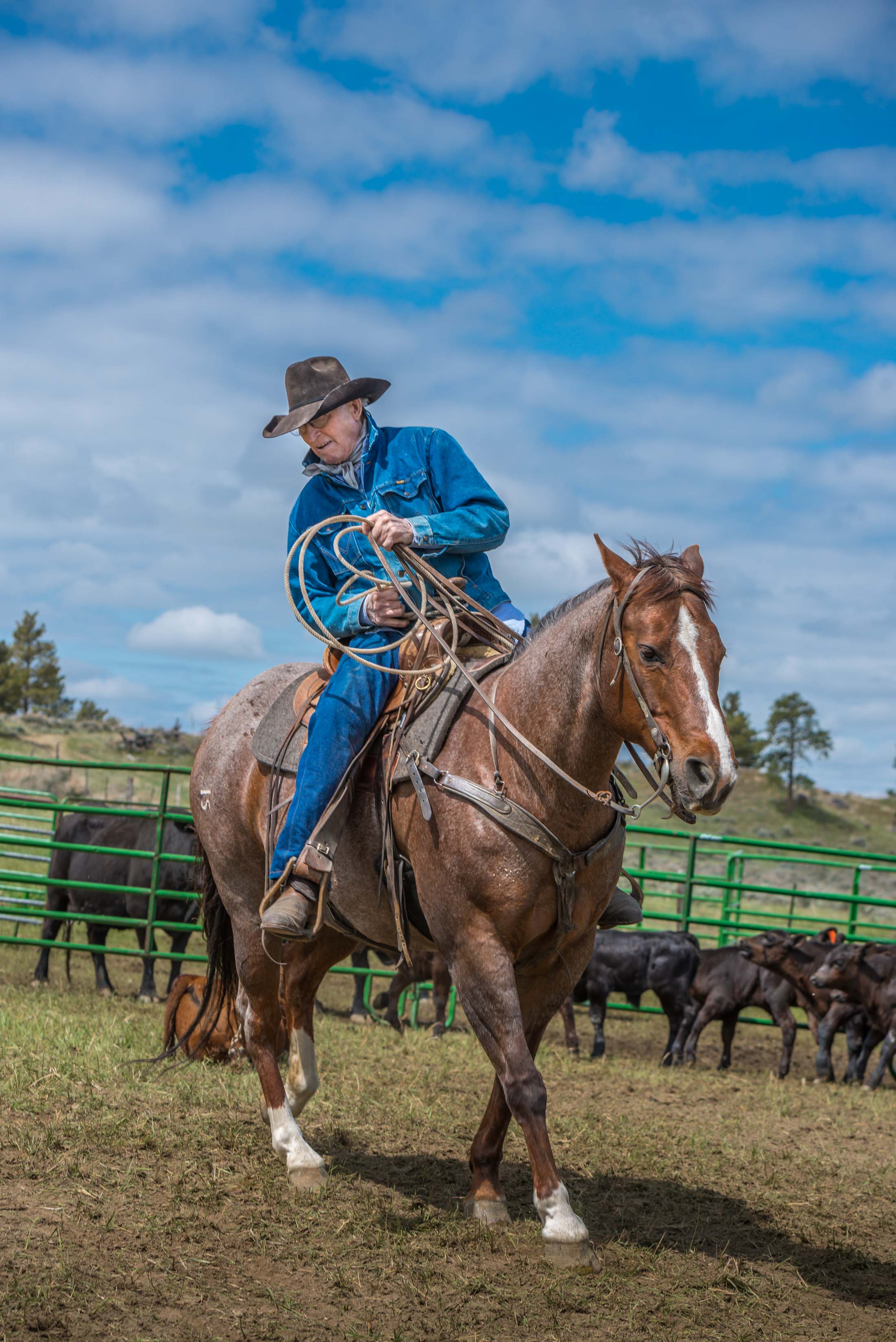 The Elder Statesman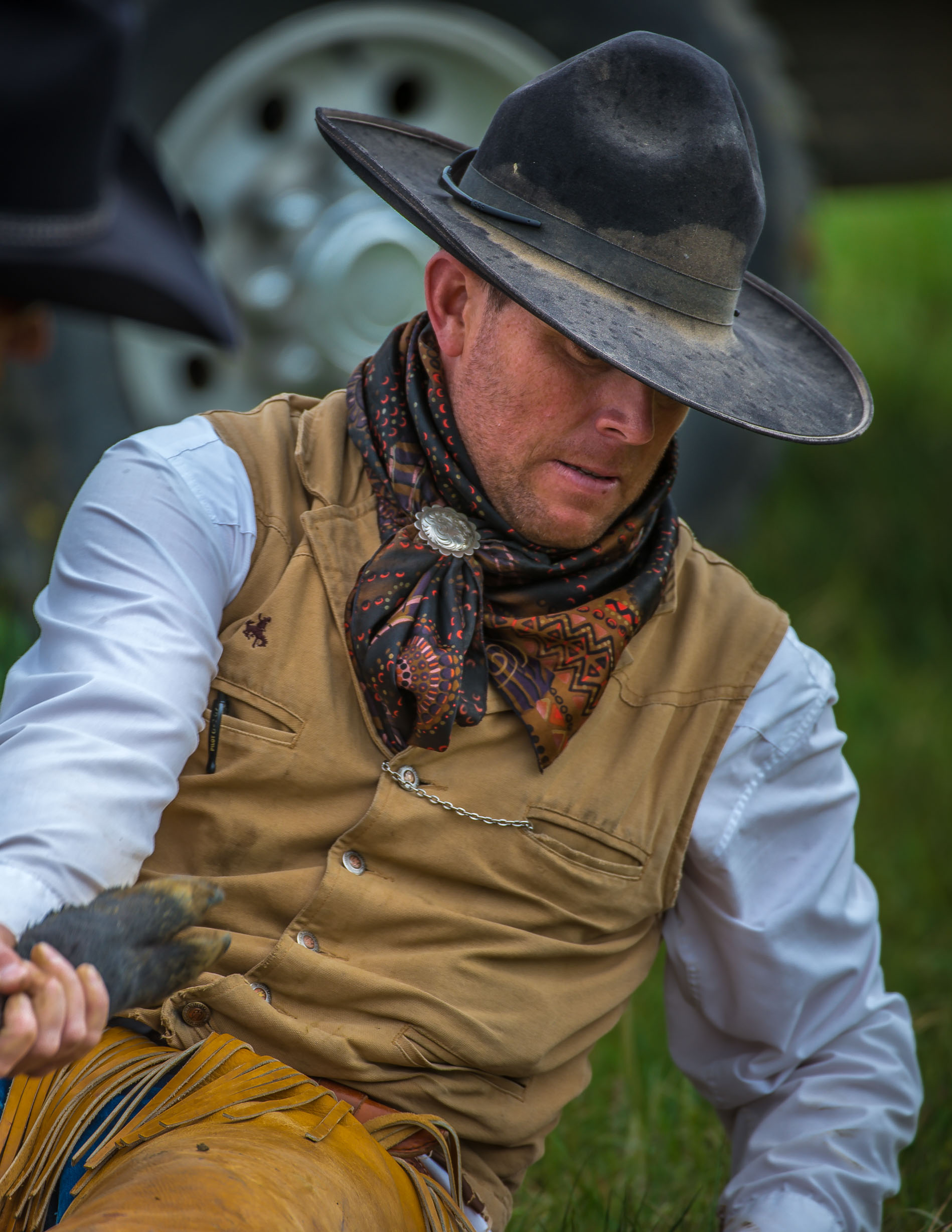 On the Ground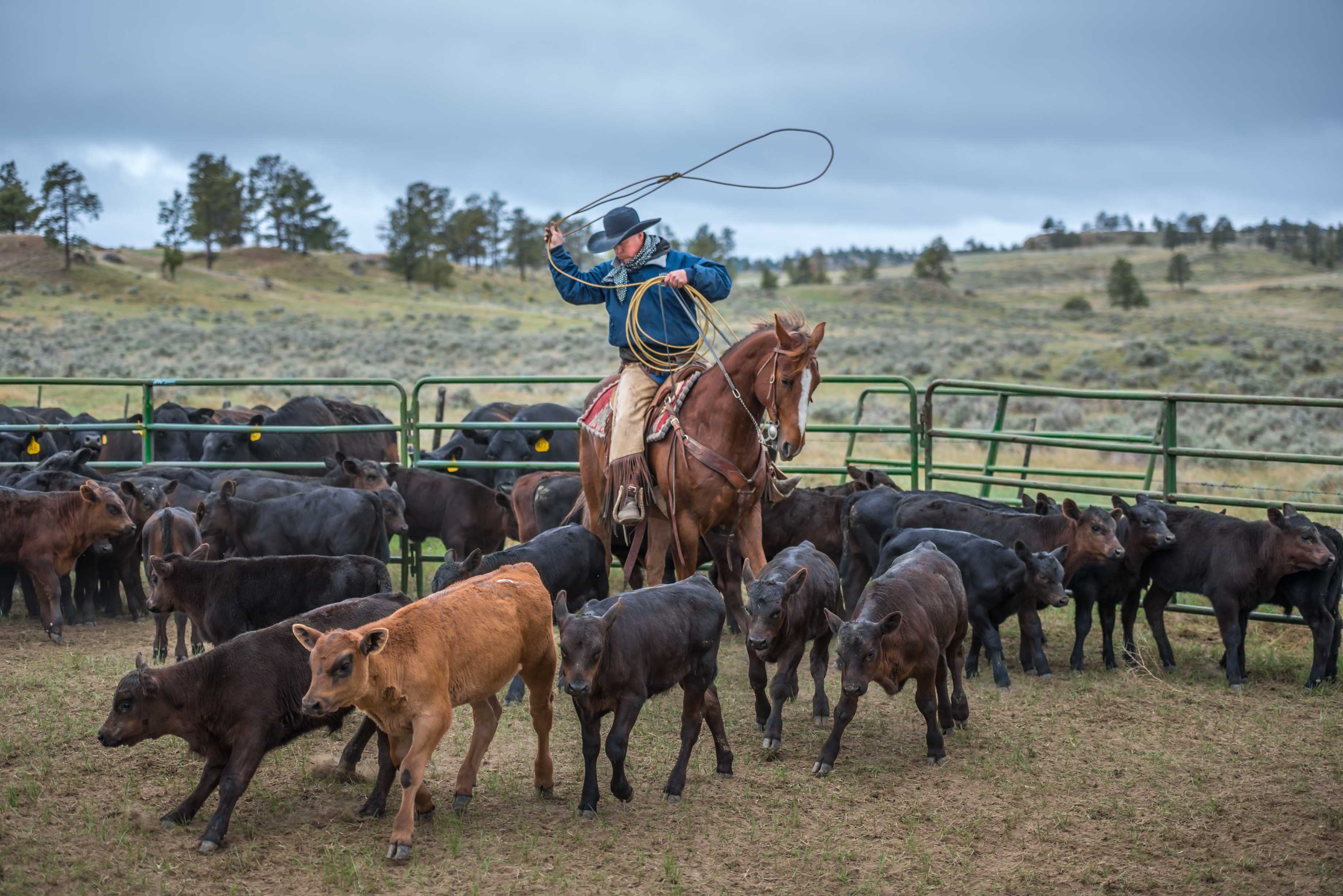 Get Along Little Dogies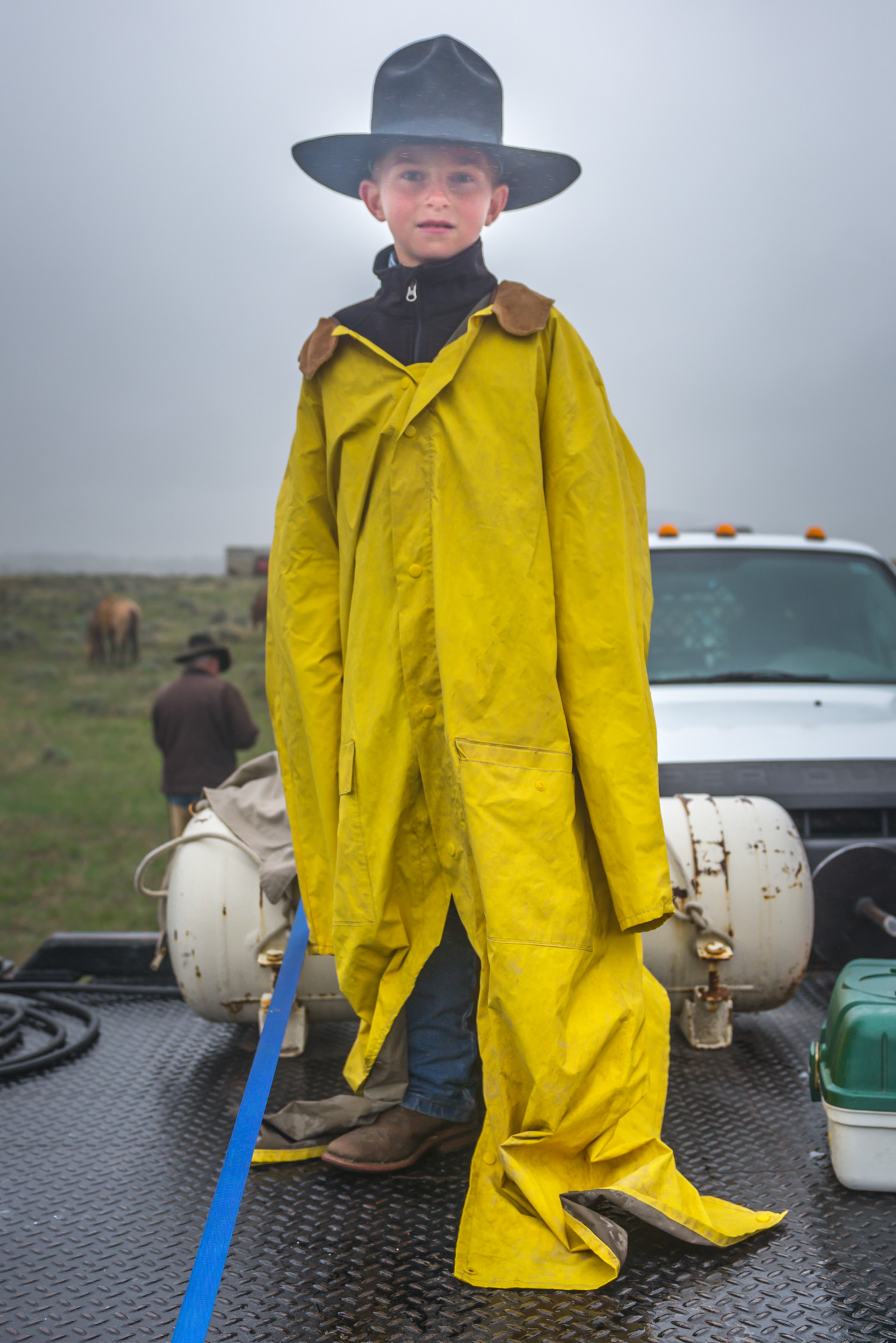 Wrangler in Waiting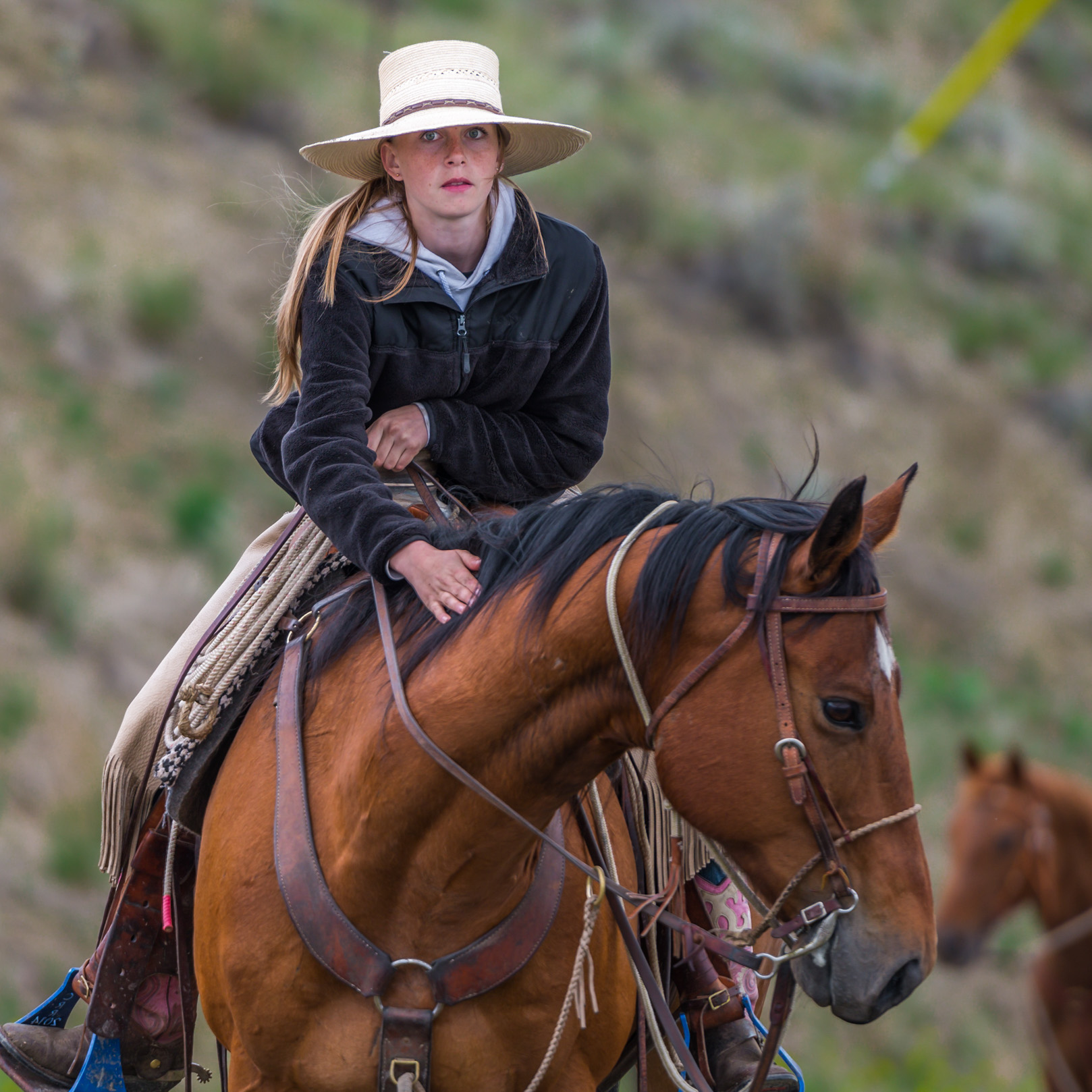 A Woman's Place is in the Saddle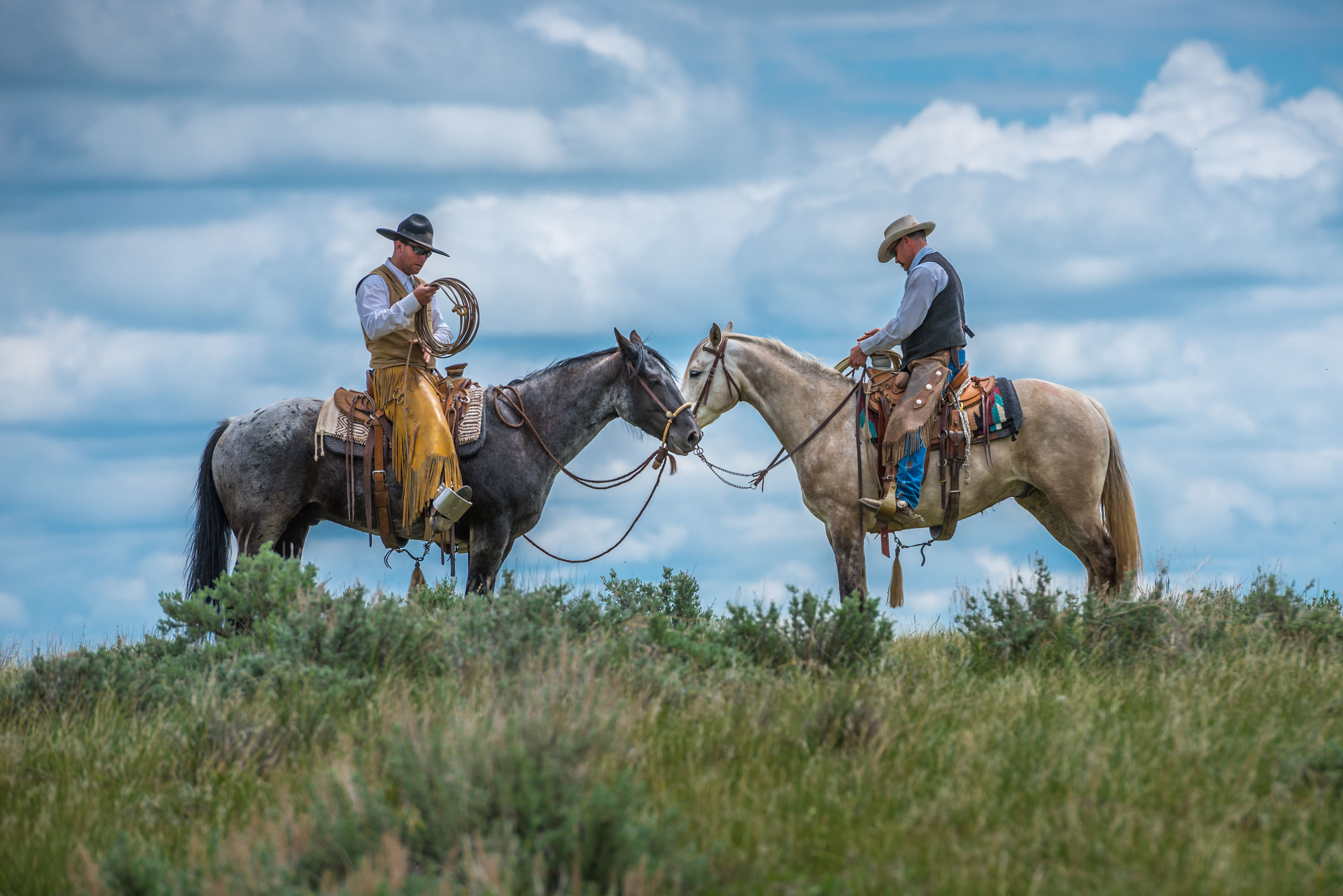 Cowboys on the Horizon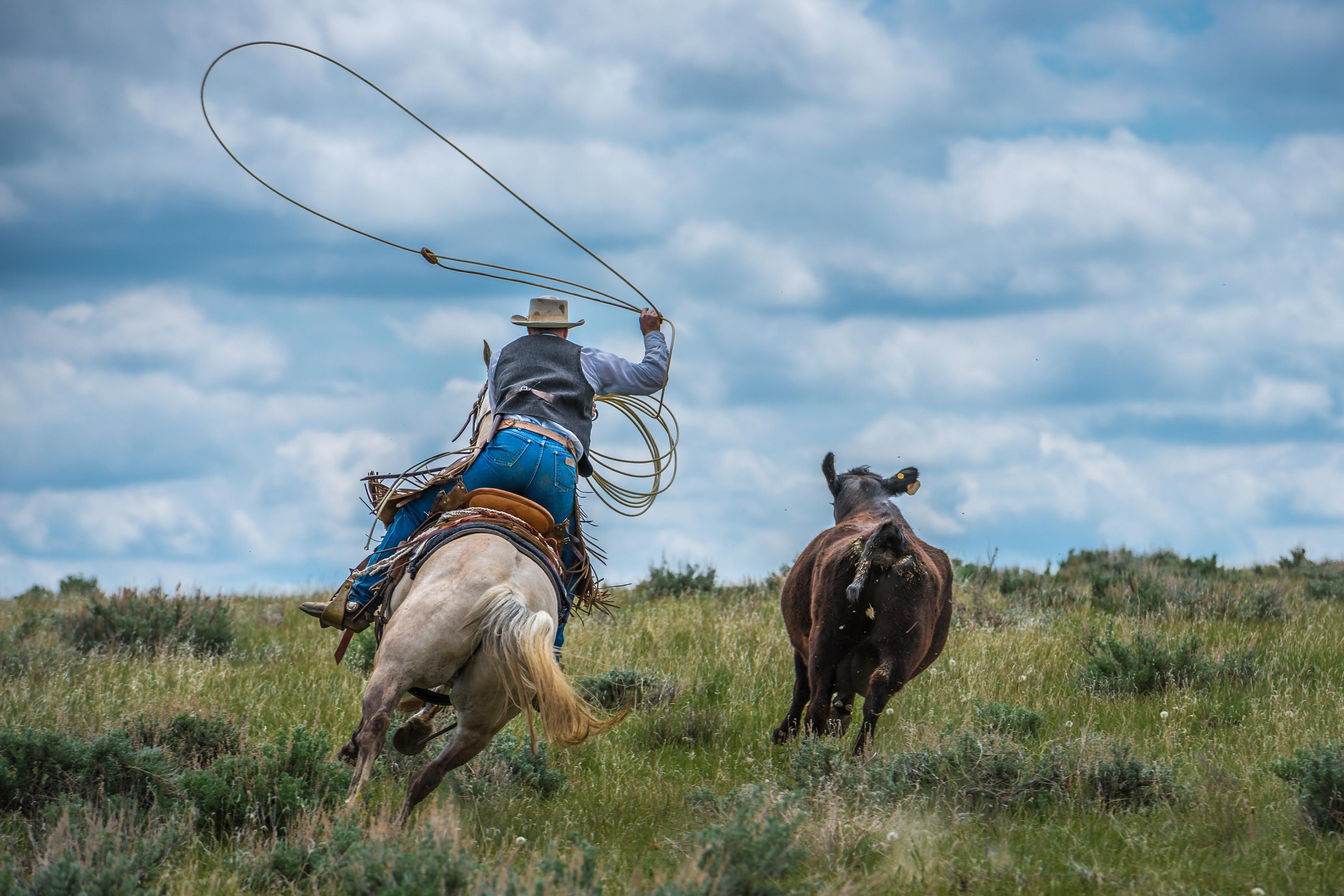 Giving Chase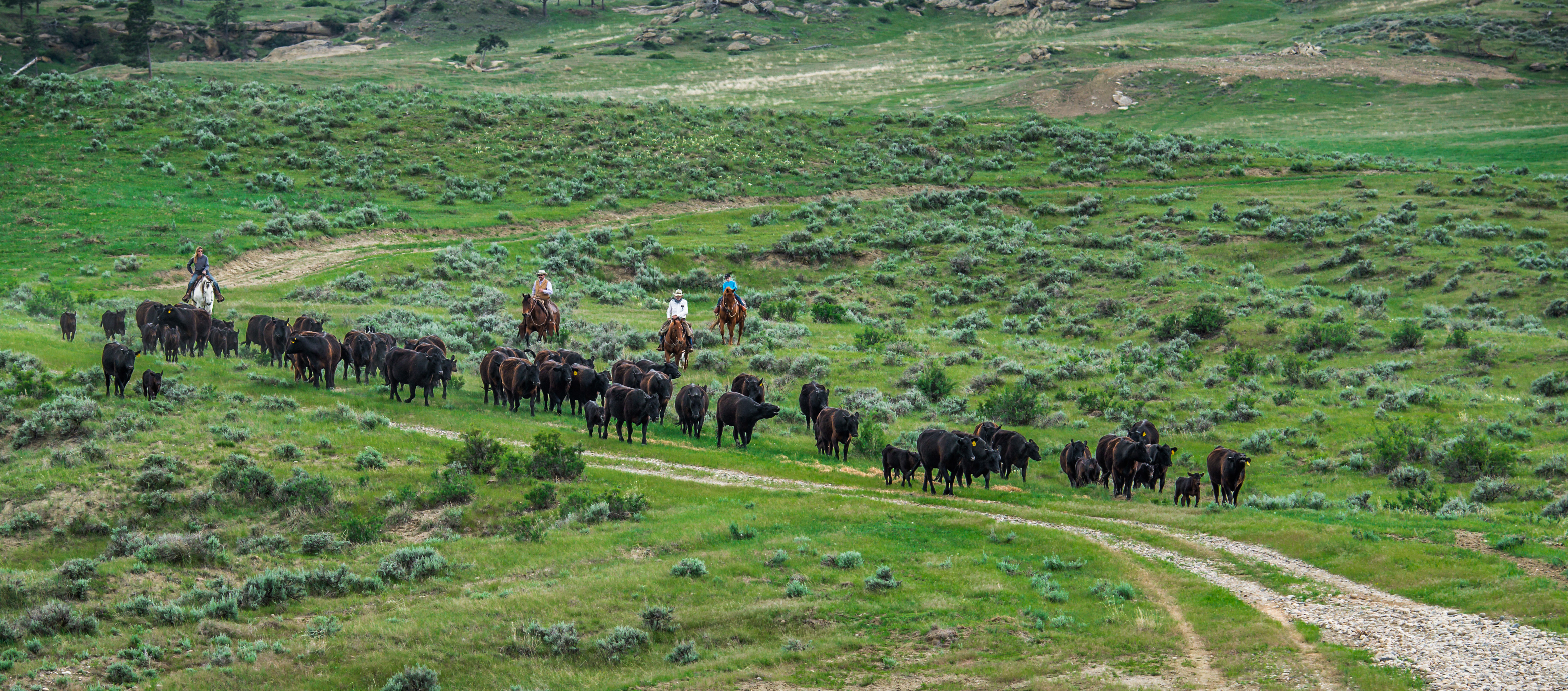 My Green Earth
Located in Montana, United States, Audia's My Green Earth ranches are educational centers dedicated to sustainability and environmental research.
Learn More