Larry DePaoli: Market Development Engineer, USA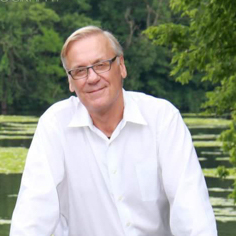 Meet Larry DePaoli
Market Development Engineer
22 Years of Service
Uniform Color
I wasn't looking for a job when a recruiter approached me about Uniform Color. He described the company in a way that attracted me to interview. Fast-forward, now I've been with the company for 22 years.
True friendships are made at Uniform Color. When I first started, I had an employee working for me. I had a lot of respect for him as a leader and for his character. Over the years, we became closer and bonded over many things we discovered that we had in common. He became one of my best friends. For several years, we would go to Arizona together, along with another friend, to attend spring training games. A couple times a year, I also went to Tiger games with a few other co-workers solely because we wanted to get together. There was no business behind it. It became a ritual for us.
Uniform Color really encourages employees to engage with people you may not know. The company provides a lot of event opportunities like the Christmas party and company picnic for employees to build these lasting relationships, especially helping those who may be uncomfortable with meeting outside of work.
It's important to have these events but also equally as important for departments and teams to create bonding experiences. A bunch of co-workers from different departments used to get together at each other's houses to play poker. Some of us were good, some weren't, but what we all had in common was our shared interest in poker. Gatherings like these introduced me to people I didn't know.
You'll be surprised at who you meet because they may just end up being your life-long friend. If you don't ever reach out to another employee, you'll never discover that.