Krystal Vander Sys: Materials and Logistics Supervisor, USA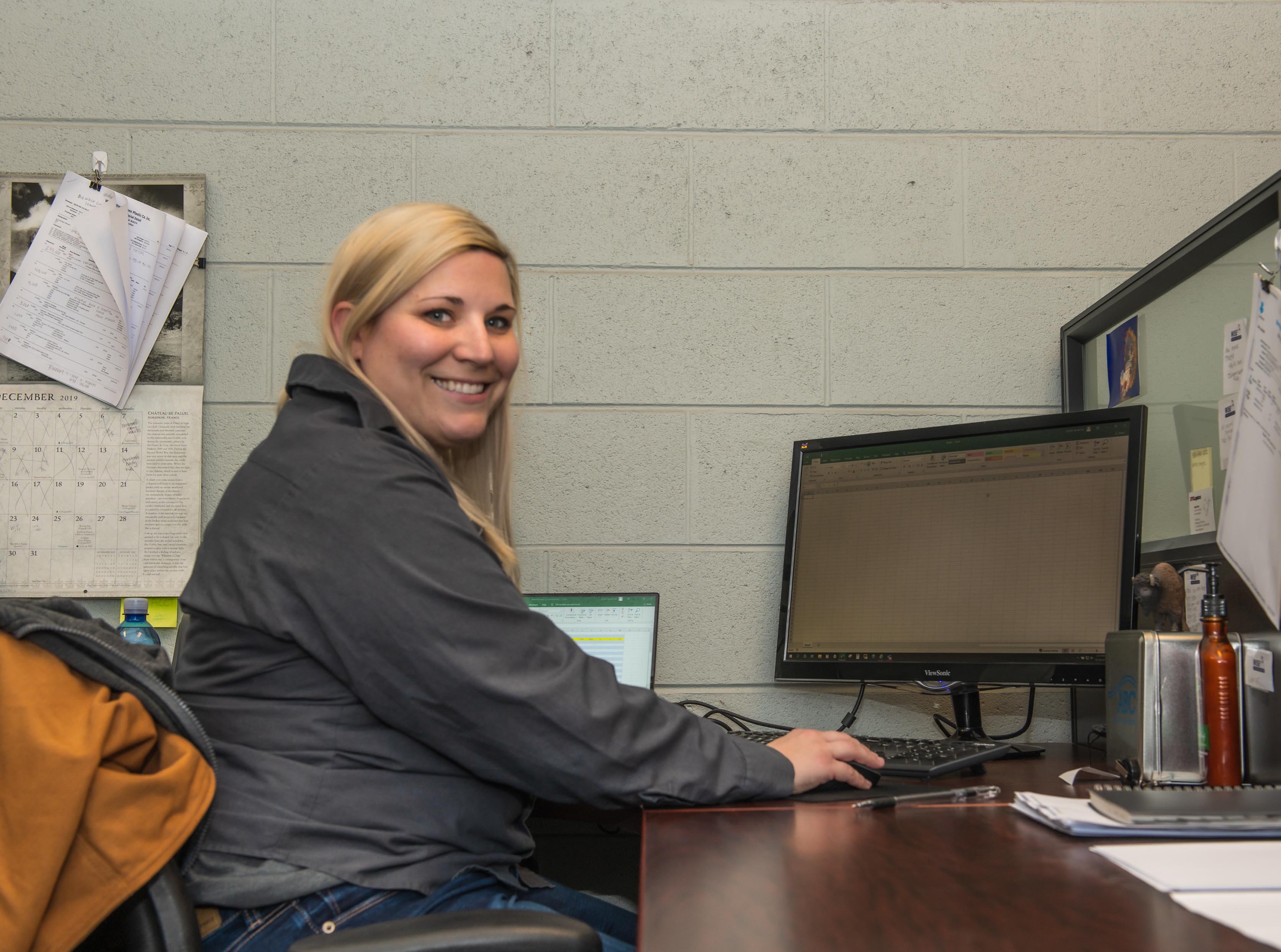 Meet Krystal Vander Sys
Materials and Logistics Supervisor
6 Years of Service
Audia Lafayette
Straight out of college, I took a job at a box manufacturing plant in Michigan. It wasn't what I wanted to do, so when I learned about Uniform Color from a job recruiter, I went in to interview for a quality technician position. During the interview, I had a chance to walk around the facility. Everyone was extremely friendly and welcoming - from my interviewer to the people on the floor and in the office. I felt a great vibe from the company and was surprised when they called me about the job offer while I was driving back home from my interview. I was shocked but excited.
I started in Holland, Michigan in 2014 but quickly moved to the newly opened LaFayette, Georgia facility in 2015. I took a job there as a Colorist and have continuously moved up in positions since relocating. It feels incredible. I've been able to work with wonderful mentors and learn new skills and wisdom. My mentors and colleagues definitely made the transition easier. When I relocated from Michigan to Georgia, I didn't know anyone. I jumped into my work right away, traveling and learning about how to run this new facility with my new coworkers. When you work, travel, eat, and hang out with your coworkers, you tend to form bonds with them. You establish good trust and communication, making you a better employee and a better leader because you're invested in their lives. With my family being so far away, this helped me.
Since jumping into my work at LaFayette, I've gained new skills not just through my mentors, but also through making mistakes. My bosses gave me freedom and room to make mistakes as I was working. They were there for me when I had questions. They coached me through things that went wrong and listened to my concerns so I could improve and better anticipate future problems. Now I'm in a leadership role and I make sure to keep all my experiences in mind as I lead my employees. I want them to feel the same sense of family that I do and offer support as they grow and make their own mistakes. I believe bringing these values into work with me will continue to strengthen my team and the community in our plant.